Tickets are up to 30% OFF for Members this season! Plus, NYU Skirball Members gain access to exclusive online and in-person events offering behind-the-scenes insights into our artists and our productions.
"Gill brings to her craft, a sense of control that doesn't stifle but rather beckons our curiosity…With her eye-catching formalism, Gill has been gently teasing the viewer's perception since 2003." – Siobhan Burke, Dance Magazine
From acclaimed contemporary choreographer Beth Gill, Nail Biter moves the viewer through portals of myth, memoir, psychodrama, and horror. Characters emerge as a collection of representations of our collective unconscious as the work pierces through the existential weight of our time and channels our contemporary angst and anxiety.
Show More
Beth Gill is an award-winning choreographer, based in New York City since 2005. Her multidisciplinary works are captivating, cinematic timescapes, the product of long-term collaborations with celebrated artists. Gill is the proud recipient of the Herb Alpert, Doris Duke Impact, Foundation for Contemporary Art and two "Bessie" awards. She has produced eight commissioned evening-length works met with critical acclaim. She has toured nationally and internationally and been honored with (among others): Guggenheim Fellowship, NEFA's National Dance Project grant, Princeton's Hodder Fellowship and Lower Manhattan Cultural Council's Extended Life Artist in Residence.
SUPPORT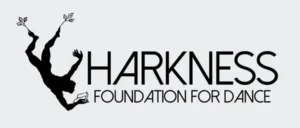 NYU Skirball's presentation of Nail Biter is made possible in part with support from the Harkness Foundation for Dance.
NYU Skirball's programs are made possible in part with support from the National Endowment for the Arts; the New York State Council on the Arts with the support of the Office of the Governor and the New York State Legislature; and by Howard Gilman Foundation; FUSED (French U.S. Exchange in Dance), a program of FACE Foundation in partnership with Villa Albertine; General Delegation of the Government of Flanders to the USA; Collins Building Services; Korean Cultural Center New York, Marta Heflin Foundation; Harkness Foundation for Dance; as well as our valued donors through memberships, commissioning, and Stage Pass Fund support.
Show Less