Tickets are up to 30% OFF for Members this season! Plus, NYU Skirball Members gain access to exclusive online and in-person events offering behind-the-scenes insights into our artists and our productions.
"In both music and dance, this 'Goldberg Variations' offers virtuosity and experience — of life, of the stage — resolved into simplicity." – Roslyn Sulcas, The New York Times
In this dance solo, Anne Teresa de Keersmaeker continues her journey with Bach, this time together with pianist Pavel Kolesnikov. She stays true to her main principle of using the musical score as the blueprint for choreography.
The Goldberg Variations belong to Bach's late period, in which the composer pushes the boundaries of musical themes in a play of variations, canons, and fugues. Spanning one aria and thirty variations, the music challenges the choreography to find a form of dance capable of adaptation and flexibility while retaining an immutable core. To De Keersmaeker, it is above all an invitation to consolidate the road travelled as an artist, posing today's questions in her ongoing search for a personal choreographic idiom.
In 1980, after studying dance at Mudra School in Brussels and Tisch School of the Arts in New York, Anne Teresa de Keersmaeker (b. 1960) created Asch, her first choreographic work. Two years later came the premiere of Fase, Four Movements to the Music of Steve Reich. De Keersmaeker established the dance company Rosas in Brussels in 1983, while creating the work Rosas danst Rosas. Her choreography is grounded in a rigorous and prolific exploration of the relationship between dance and music. With Rosas, she has created a wide-ranging body of work engaging the musical structures and scores of several periods, from early music to contemporary and popular idioms. Her choreographic practice also draws formal principles from geometry, numerical patterns, the natural world, and social structures to offer a unique perspective on the body's articulation in space and time.
Show More
SUPPORT
NYU Skirball's presentation of The Goldberg Variations, BWV 988 is made possible in part with support from Dance Reflections by Van Cleef & Arpels and the Harkness Foundation for Dance.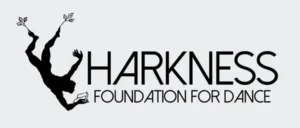 NYU Skirball's programs are made possible in part with support from the National Endowment for the Arts; the New York State Council on the Arts with the support of the Office of the Governor and the New York State Legislature; and by Howard Gilman Foundation; FUSED (French U.S. Exchange in Dance), a program of FACE Foundation in partnership with Villa Albertine; General Delegation of the Government of Flanders to the USA; Collins Building Services; Korean Cultural Center New York, Marta Heflin Foundation; Harkness Foundation for Dance; as well as our valued donors through memberships, commissioning, and Stage Pass Fund support.
Show Less