Tickets are up to 30% OFF for Members this season! Plus, NYU Skirball Members gain access to exclusive online and in-person events offering behind-the-scenes insights into our artists and our productions.
"Sets body, mind and machine in motion to show both their generative beauty and their alienating force. A work of great subtlety that never relies on preconceived ideas." – Caroline Godart, Mouvement
Moving in Concert, featuring nine dancers, imagines a universe where humans, technologies and natural materials coexist to create an abstract set of movement. Inspired by how bodies are sensorially affected by living in a digitalized world, the performance explores a poetics of plasticity, abstraction and imagination.
Mette Ingvartsen is a Danish choreographer and dancer. Questions of kinesthesia, perception, affect and sensation have been crucial to most of her work, which includes several site-specific projects that have been seen around the world. Her works include 21 pornographies, to come (extended),  69 positions, The Artificial Nature Project, The Extra Sensorial Garden, and many more. Skatepark, a large-scale performance for skaters, dancers and local skatepark communities, premiered in 2023. Mette is currently preparing Rush, a solo performance for Manon Santkin that draws on 20 years of collaboration. Ingvartsen established her company in 2003 and her work has since then been shown throughout Europe, as well as in the U.S, Canada, Australia and Asia. She has been artist-in-residence at Kaaitheater in Brussels (2012-2016), Volksbühne in Berlin, and associated to the APAP network.
CONTENT ADVISORY
This work contains nudity.
Show More
CREDITS
Concept & choreography: Mette Ingvartsen
Performers: Bruno Freire, Elias Girod, Gemma Higginbotham, Dolores Hulan, Jose Calixto Ramos Neto, Norbert Pape, Thomas Bîrzan, Hanna Hedman, Armin Hoklmi Kiasaraei, Johannes Meijer
Replacements: Jacob Ingram-Dodd, Manon Santkin, Anni Koskinen,
Sound design: Peter Lenaerts
Lighting design: Minna Tiikkainen
Set design: Mette Ingvartsen, Minna Tiikkainen
Dramaturgy: Bojana Cvejić
Technical director: Hans Meijer
Assistant choreography: Christine De Smedt
Production assistant: Manon Haase
Fascia training: Anja Röttgerkamp
Sound technician: Filip Vilhelmsson
Company manager: Ruth Collier
Production & administration: Joey Ng
A production of Great Investment vzw
Co-produced by Kaaitheater, NEXT festival / Kunstencentrum BUDA, Festival d'Automne, Les Spectacles vivants – Centre Pompidou, Dansehallerne, HAU Hebbel am Ufer, PACT Zollverein, Internationaal Theater Amsterdam, Theater Rotterdam, Les Hivernales – CDCN
Supported by the Fondation d'entreprise Hermès within the framework of the New Settings Program, Kunstenwerkplaats Pianofabriek, STUK
ARTIST SUPPORT
The company of Mette Ingvartsen is supported by The Flemish Authorities in Belgium, The Flemish Community Commission (VGC) and The Danish Arts Council. 
NYU SKIRBALL SUPPORT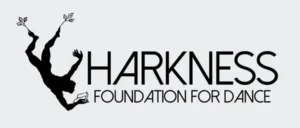 NYU Skirball's presentation of Moving in Concert is made possible in part with support from the Harkness Foundation for Dance.
NYU Skirball's programs are made possible in part with support from the National Endowment for the Arts; the New York State Council on the Arts with the support of the Office of the Governor and the New York State Legislature; and by Howard Gilman Foundation; FUSED (French U.S. Exchange in Dance), a program of FACE Foundation in partnership with Villa Albertine; General Delegation of the Government of Flanders to the USA; Collins Building Services; Korean Cultural Center New York, Marta Heflin Foundation; Harkness Foundation for Dance; as well as our valued donors through memberships, commissioning, and Stage Pass Fund support.
Show Less