Tickets are up to 30% OFF for Members this season! Plus, NYU Skirball Members gain access to exclusive online and in-person events offering behind-the-scenes insights into our artists and our productions.
the feath3r theory (TF3T)'s The Absolute Future (or Death, Loneliness, and The Absolute Future of the Multiverse, or How to Cover the Sun with Mud) is a devised danced-theatre performance choreographed, written, and directed by Raja Feather Kelly about a group of friends who attempt to watch The Great American Eclipse (April 8, 2024) and miss it. A constellation of shadows come together in a daring mix of fiction, reality, fantasy, and surrealism.
Show More
the feath3r theory (TF3T) was founded in 2009 and was dedicated to Raja Feather Kelly's interest in the life and work of Andy Warhol. The number 3 in TF3T speaks to the equal importance of dance-theatre-media in the work. Influenced by his research into the life and ideas of Warhol, Kelly expanded his company of dancers and designers to self-produce TF3T's first evening-length production Andy Warhol's DRELLA (I love you Faye Driscoll) in 2013 at the Invisible Dog Arts Center in Brooklyn. The ensemble's many awards include a 2018-2020 HERE Arts Fellowship, the Solange MacArthur Award for New Choreography (2016), and a Princess Grace Award for Choreography (2017).
Raja Feather Kelly is a choreographer, director, and the Artistic Director of the feath3r theory (TF3T). Kelly has created 18 evening-length premieres with the feath3r theory. He has choreographed many off-Broadway productions, most recently Michael R. Jackson's White Girl in Danger. Kelly choreographed the Pulitzer Prize and Tony Award-winning Broadway musical A Strange Loop. He has received numerous accolades, including three Princess Grace Awards, an Obie Award and an Outer Critics Circle honor, among many others.
SUPPORT
NYU Skirball's presentation of The Absolute Future is made possible in part with support from the Harkness Foundation for Dance. This project is supported in part by the National Endowment for the Arts.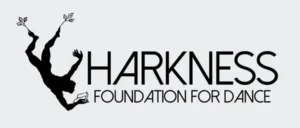 NYU Skirball's programs are made possible in part with support from the National Endowment for the Arts; the New York State Council on the Arts with the support of the Office of the Governor and the New York State Legislature; and by Howard Gilman Foundation; FUSED (French U.S. Exchange in Dance), a program of FACE Foundation in partnership with Villa Albertine; General Delegation of the Government of Flanders to the USA; Collins Building Services; Korean Cultural Center New York, Marta Heflin Foundation; Harkness Foundation for Dance; as well as our valued donors through memberships, commissioning, and Stage Pass Fund support.
Show Less