In this double bill, choreographers Miguel Gutierrez, Petter Jacobsson and Thomas Caley celebrate CCN – Ballet de Lorraine's 50th anniversary season and reflect on artistic and political histories that shape contemporary dance.
Learn more about CCN – Ballet de Lorraine and Miguel Gutierrez.
Office Hours
This exchange is part of Dance Assembly: A conversation series curated by Noémie Solomon in the framework of Albertine Dance Season 2023.
Get Into It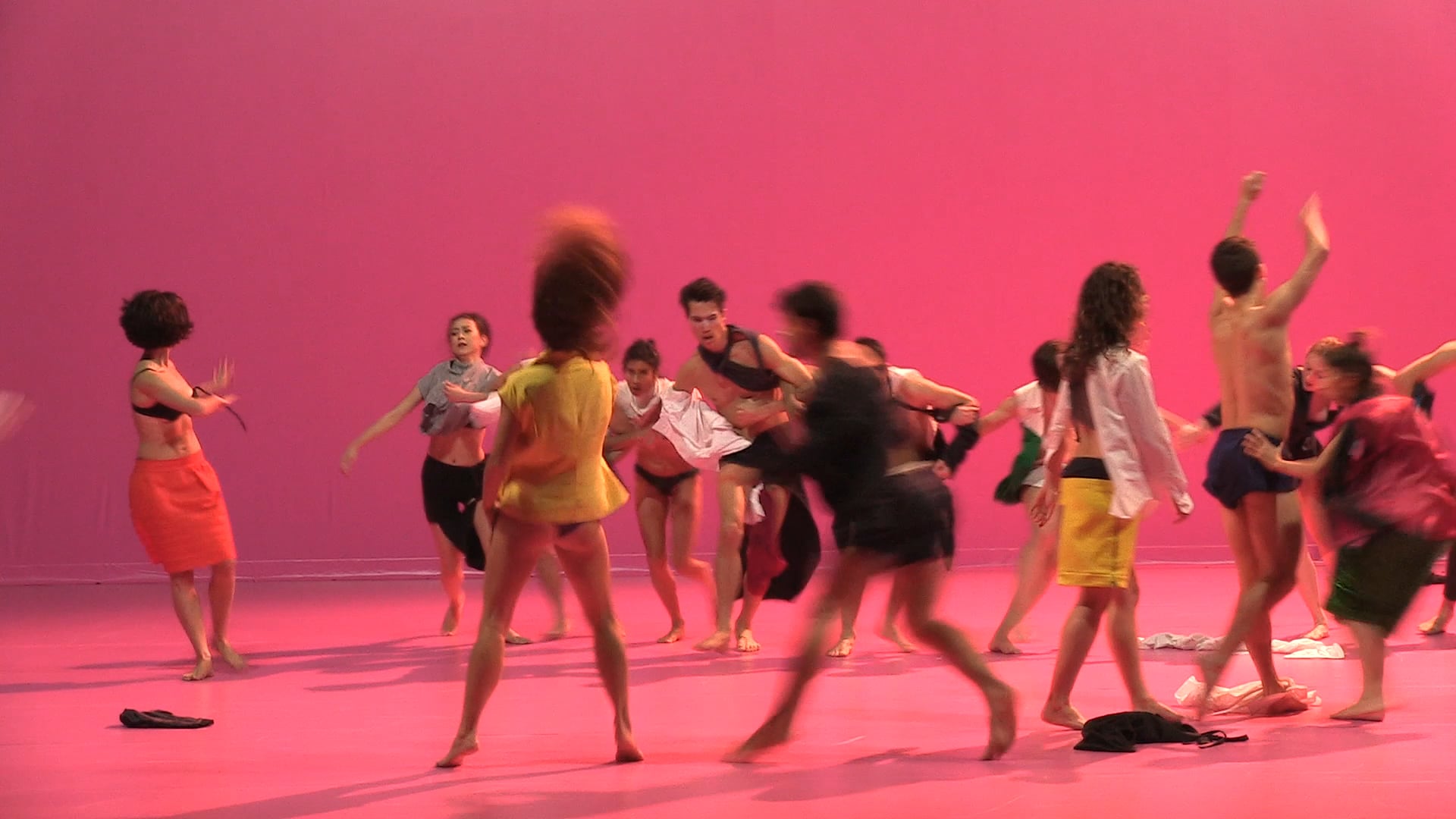 Get Thee to the LIbrary
Recommended readings to get you in gear for the show.
Ramsay Burt,
Ungoverning Dance : Contemporary European Theatre Dance and the Commons. 
Oxford University Press, 2017.
Merce Cunningham, Changes: Notes on Choreography. Something Else Press, 1969.
A. James McAdams & Anthony P. Monta, editors, Global 1968: Cultural Revolutions in Europe and Latin America. 
Read All About It
Fjord Review | 2019
Review: For Four Walls
The choreography doesn't unfold so much as explode, blasting us with taut curves and bounding stag leaps.
From the NYU Skirball Archives
Extra Credit
Every semester, we pick book(s) to complement the shows in our season – it's a cross-genre take on comparative literature. Whether or not you have a chance to see this season's shows at NYU Skirball, you can pick up the book and join us via Zoom for an informal discussion.