Tickets are up to 30% OFF for Members this season! Plus, NYU Skirball Members gain access to exclusive online and in-person events offering behind-the-scenes insights into our artists and our productions.
To My Arms /Restore is a two-part work embodying Doug Varone's decades' long choreographic fascination between the deeply emotional and the immensely physical. Set to a suite of arias by G. F. Handel, To My Arms builds a landscape of love and loss, evoking a strange otherworld of intimacy. In stark contrast, Restore feels as if it has been ripped out of today's front pages, and brings a message of community, defiance, resilience in the face of ever-present danger, reflecting our world's recoiling and rebounding. Driven by the 21st-century sound of Nico Bentley's Handel Remixed, the score fuses Handel's 18th-century choral score Dixit Dominus with beats more commonly heard in clubs around the globe. Accompanied by live music by the 100-member MasterVoices and the New York Baroque Incorporated (NYBI), the entire evening will be conducted by orchestrator and Tony Award-winner Ted Sperling.
Show More
DOUG VARONE is the Artistic Director of Doug Varone and Dancers. Since 1986, the company has toured major venues across the U.S. Europe, Asia, and South America. Stages include The Kennedy Center, Lincoln Center, Brooklyn Academy of Music, The Joyce Theater, London's Queen Elizabeth Hall, Moscow's Stanislavsky Theater, Buenos Aires' Teatro San Martin, the Venice Biennale, among others. In opera, he is in demand as both director and choreographer and his numerous theater credits include Broadway, Off-Broadway and regional theaters across the country. www.dovadance.org
This season celebrates Artistic Director Ted Sperling's 10th anniversary with MasterVoices, continuing and building the group's mission to spark greater human connections through musical storytelling and unforgettable performances.  With a chorus of 100+ mem­bers from all walks of life and a diverse roster of world-class solo­ists and directors/designers, MasterVoices performs masterpieces in concert, opera, and musical theater, as well as rarely heard gems deserving a fresh look and listen.www.mastervoices.org
New York Baroque Incorporated (NYBI) is a conductorless orchestra of period instruments based in New York City. With a passion for breathing life into 17th-and 18th -century repertoire, the orchestra delivers vibrant and informed performances while nurturing dynamic collaborations between historical performance and contemporary composers. NYBI has shared the stage with renowned soloists and has graced prestigious venues across the United States.
SUPPORT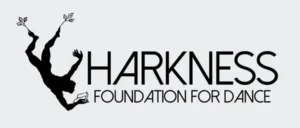 NYU Skirball's presentation of To My Arms/Restore is made possible in part with support from the Harkness Foundation for Dance.
NYU Skirball's programs are made possible in part with support from the National Endowment for the Arts; the New York State Council on the Arts with the support of the Office of the Governor and the New York State Legislature; and by Howard Gilman Foundation; FUSED (French U.S. Exchange in Dance), a program of FACE Foundation in partnership with Villa Albertine; General Delegation of the Government of Flanders to the USA; Collins Building Services; Korean Cultural Center New York, Marta Heflin Foundation; Harkness Foundation for Dance; as well as our valued donors through memberships, commissioning, and Stage Pass Fund support.
Show Less